Main Benefits of Window Replacement

At Atlant Windows, we carry a wide selection of quality replacement aluminum windows and doors. We carry everything from the stylish exterior and interior doors as well as energy efficient windows. All of our products are manufactured in Canada with the approval of the Canadian Standards Association. They can be custom designed to match your office or home.
Choose from our variety of sizes and styles of aluminum windows including the single and double hung windows, end vent, bay, bow, picture, sliding tilt, casement, awning, and architectural windows to improve the aesthetic appeal and energy efficiency of your home. Our windows will help lower your energy costs while raising the market value of your building. Atlant Windows has the largest selection of quality windows at a price designed to fit any budget.
Our expert installer team will conduct themselves with the highest professional standards from start to completion of your replacement windows installation. Moreover, they will keep the noise level and other disruptions to a bare minimum and ensure that all areas of your building are protected from danger and left spotlessly clean at the end of each workday.
Every one of our windows replacement will be custom-designed to fit the exact specification of your windows to ensure a secure fit and outstanding energy efficiency. With our endless selection of finishes, colors, and style options, you will be able to select the windows appearance that will compliment your home style and meet your specific requirements.
.
Features of our Windows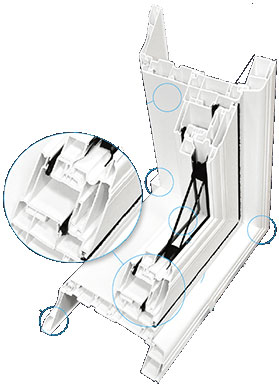 We carry an impressive selection of energy efficient aluminum windows in many styles, colours, and finishes. All of our windows have the following features:
– Eco-friendly and low-maintenance aluminum frames for noise reduction, durability, outstanding thermal efficiency, and superior insulation.
– Flawless surfaces that are both watertight and airtight with solid structural integrity.
– The majority of our aluminum windows can be manufactured with varying thicknesses and glazing including triple, double, single panes glass coating as well as decorative glazing.
Glass Options
Atlant Windows replacement windows installation
At Atlant Windows, we pride ourselves on partnering with the leading glass manufacturers in Ontario. We offer a large array of options for our energy efficient windows.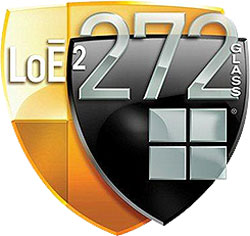 As our most cost-efficient aluminum replacement windows, our double-pane windows contain clear glass that transits optimal natural ligh
We can provide a Low-E glass coating on our triple-pane windows for maximum energy efficiency and outstanding light transmittance.t while reducing noise pollution.
To minimize solar heat gain while transmitting optional sunlight, our glass will lower your energy costs while keeping your building at a comfy and constant temperature all year long.
No Need to Worry About Damaged Windows
As window replacement is one of the biggest undertakings of any building improvement project, we understand that homeowners may be worried that their windows may be damaged during the installation or exploitation process.
At Atlant Windows, we stand behind our commitment to provide our customers with exceptional customer service, outstanding products, and professional installing from start to finish. Should an issue arise, we will take the all necessary steps to remedy the situation properly in a timely manner.
We will never compromise on our doors and replacement windows and the quality of our work as well as the safety or integrity of our customers or staff. Our professional installer teams strictly adhere to the National Building Codes. Furthermore, Atlant Windows is insured, WCB-certified, licensed and bonded for your satisfaction as well as your protection.
Styles of Windows Toronto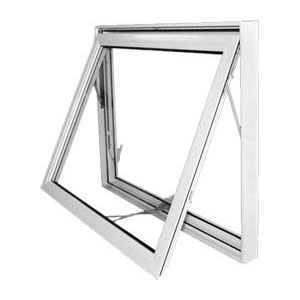 Awning Windows
As they are hinged at the top to open outward, awning windows are designed to provide maximum ventilation while protecting your home from rain, sleet, and snow. This gives you the option of keeping your windows open no matter what the weather is outside. You can install these hinged windows in any room in your home where you want the maximum air flow while preserving the view of the outdoors.
At Atlant Windows, our awning replacement windows Toronto can be equipped with multi-point locking systems, located on the interior of your window on the left and right sides. The screens are situated on the inside of the window for enhanced security as well as to keep bugs, dirt, and debris from entering your home.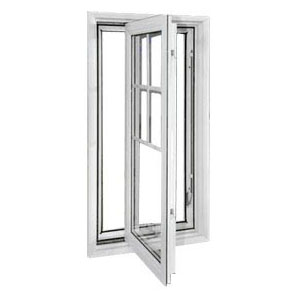 Casement Windows
Casement windows, which are sometimes referred to as French casement windows, are hinged to the side and open outward via the use of a crank mechanism. One of the main advantages of casement windows is that they can swing open to the left or the right. The sleek design of casement windows allows them to lay flush to the window frame, so they will not interfere with your window treatments.
As they have the capacity to crank fully open, casement windows are an outstanding source of both fresh air and natural light for any room of your home. They operate effortlessly with a single hand crank, so they can be installed in hard to reach areas such as above the kitchen or bathroom sinks or countertops.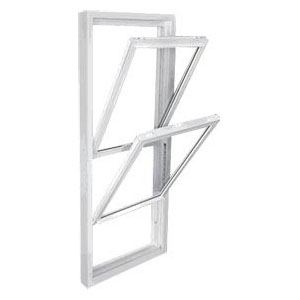 Double-Hung Windows
As our most popular choice for windows replacement Toronto, double hung windows are not only an outstanding source of ventilation, they are versatile, secure, and easy to clean.
They will work nicely in almost any room of your home, as they require little to no maintenance or upkeep.
Double hung vinyl windows Toronto are designed with two operable sashes that tilt for easy cleaning. Depending on the window size, they can be equipped with one or two interior locks. You will not have to worry about safety and security due to the fact that the staggered ventilation latches limit the amount that you can raise or lower each window sash.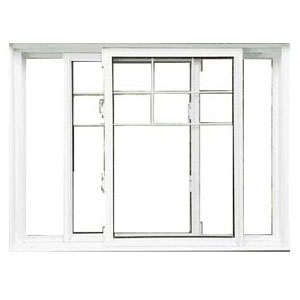 Double Slider Windows
As they can be designed in either 2 or 3 section sliders for wider spaces, slider windows can drastically alter the style and function of the current opening of your windows. As with their double hung counterparts, the sashes on these windows can be removed with ease for cleaning. As a bonus, sliding windows have very few moving parts, so they will require less maintenance and upkeep than most other window types.
Double slider windows are extremely easy to operate and can provide outstanding air flow to any room of your home. Moreover, they can be equipped with a screen to prevent bugs and flies from entering your home.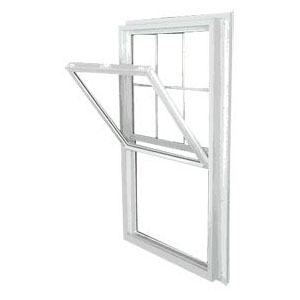 Hung Windows
Single hung windows are those that open up and down (or vertically). Only one sash is movable while the other is stationary (or fixed). They can be designed to tilt inward for easy cleaning. They are a less expensive option of double hung windows.
One sash will vertically open and close and is equipped with a half screen to prevent bugs, dirt, and debris from entering your home while allowing for fresh air and sunlight. At Atlant Windows, our single hung windows are designed of durable 100% PVC fusion-welded sashes and frames to prevent drafts, which can help lower your heating and cooling bills.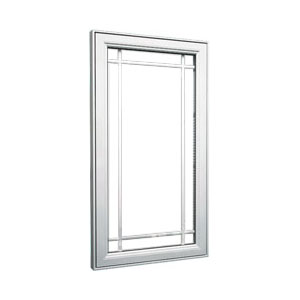 Fixed Windows
Fixed windows are ideal for those who prefer a great deal of sunlight. They are designed of non-operable glass panes, so they are not ideal for those areas that require ventilation. However, they can be paired with other styles of windows, such as casement windows, if ventilation is a must.
Fixed windows provide an unobstructed view of the great outdoors and are ideal for living rooms, home office spaces, and family rooms, as they can make any room seem larger and brighter. They offer the best in durability and energy efficiency and can be dressed up with stylish window grids or decorative glass options.