SAVE UP TO 40%
ENTRY DOORS REPLACEMENT and INSTALLATION
Made in Canada
Autumn Discounts
Primary Advantages of Exterior Door Installation

Eventually, you will need to replace your exterior doors and you want to ensure that you are getting your money's worth. Your exterior door installation should be secure and energy efficient, of course. But they should also add a sense of style to your home or business.
Entry doors Toronto and GTA not only provide an entrance to your home, but they also give off a warm and welcoming vibe. They symbolize coming home to a cozy environment after a long day at work.
Exterior doors also serve as an exit for other rooms of your home, such as a backyard, patio, or deck. Sliding patio doors or garden doors allow for a smooth exit point from inside the home to your personal outdoor space.
Atlant Windows offers an impressive selection of exterior doors Toronto to fit the design of any home or office in the GTA. Moreover, we are able to custom design the majority of our high-quality entry doors to match the architectural design of your business or home.
Elegant and stylish doors Toronto are an easy way to transform the look and feel of your home. Choose from our vast selection of durable and secure entry doors or sturdy storm doors as well as our sleek sliding patio doors. Whatever type of the door you choose, you can rest assured that you will be making a wise investment when it comes to home security and energy efficiency.
We stand behind our quality entry doors Toronto and pride ourselves on being one of the best suppliers of the superior exterior, patio, garden, and storm doors in the GTA. We will work closely with you to help you find the right doors for your needs.
Features of Our Exterior Doors Toronto
At Atlant Windows, we offer a selection of energy efficient, high-quality vinyl doors that come in a vast array of finishes, colors, and styles to improve your curb appeal and raise the market value of your home. All our doors are designed with the following standards:
Maintenance-free PVC frame moldings, corner blocks, and jamb extensions for added flexibility.
Internal air chambers for added thermal efficiency, durability, sound abatement, and outstanding insulation.
Seal glass units with a thickness of 13/16". In addition, you can opt for varying levels of thickness and glazing types including single, double, triple, and low-E glazing as well as ¾" to 1-⅛" decorative glazing.
Watertight fusion welded corners to enhance the appearance and boost the structural integrity.
Glass Options
At Atlant Widows, we work closely with the top glass manufacturers to provide our customers with a one-of-a-kind selection of options for energy efficient glass for all of our vinyl doors Toronto.
Our triple-pane doors can be equipped with Low-E glass coating to ensure maximum performance and energy efficiency.
We carry Low-E glass from Cardinal CG that has been specifically engineered to lower energy bills and provide maximum natural light while minimizing heat gain and keeping your home comfortable throughout the year.
Our double-pane clear-glass doors are our most cost-effective option for those who want to reduce noise pollution while still providing ample natural lighting.
Right-Hand Vs Left-Hand Exterior Doors Toronto
All of the doors can be designed as either right-hand or left-hand entry doors Toronto. The difference is that the doors swing either to the left or to the right. While this might not seem like a big deal, it is important to be aware of how your door swings open when the time to replace parts of your doors comes.
You need to ensure that you are ordering the correct parts for your door, as it could interfere with the way it functions. You do not want to invest in replacement exterior doors only to order the wrong parts. A lot of people just order the standard parts for their doors without bothering to check in which direction they swing. They neglect the fact that there are different styles and sizes of doors that open from either left or right. Be sure to take the time to order the correct replacement parts for the doors in your home or office.
How to determine which type of door you have:
Open your door with your back against the swinging door hinge. If the door swings inward and to your left, it is a left-hand door.
If the door swings right and outward, it is a right-hand door.
Read on for more information on the different style of entry doors Toronto offered by Atlant Windows.
Style of Exterior Doors Toronto and GTA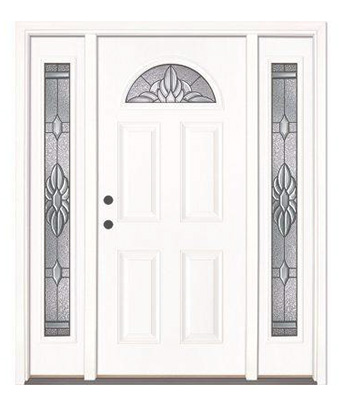 Fiberglass Exterior Doors
Due to their similarity to wooden doors but in a sturdier composite panel, fiberglass doors are quickly becoming one of the most popular choices for Canadian homeowners. They are designed to maintain their elegant and sleek natural appearance with little to no maintenance even under the most severe weather conditions. Our fiberglass doors are an eco-friendly, energy alternative to wooden doors. They are designed of polyurethane foam insulation to provide an extremely airtight seal that is safe for the environment.
With uniquely manufactured wood-like fiberglass facings, our stylish fiberglass doors can be painted or stained without fear of peeling or rotting. The molded fiberglass panels are highly double to prevent drafts. Moreover, they are corrosion free, built to withstand bowing, splitting, warping, or cracking no matter what the weather is outside. They can be custom designed in a variety of sizes and with decorative glass options.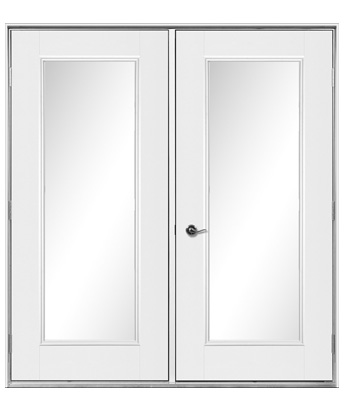 Garden Doors
Garden doors are designed to fit perfectly into any configuration. The hinged French door design provides an abundance of sunlight as well as easy access to any outdoor area. Our sophisticated garden doors are designed to provide superior ventilation and maximum energy efficiency. They come equipped with maintenance-free vinyl and standard impact-resistant laminated glass for maximum durability and security.
You can opt for additional features, such as grills and internal mini blinds, to provide privacy while creating a look of elegance on our Style Series fiberglass doors Toronto. Choose from our wide array of Argon filled or Low-E coated tempered glass options for optimal thermal performance as well as textured or clear glass selections and double or single operable styles.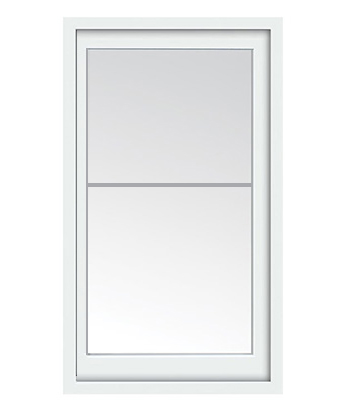 Porch Enclosures
Do you love your porch but wish it were more functional? How about one of our stylish and functional porch enclosures? You can opt for a full enclosure or a simple screen system. At Atlant Windows, we can tailor design a glass-enclosed or screened porch to meet your requirements according to your local building codes, budget, and the configurations of your porch area.
Don't let Mother Nature determine when you want to enjoy your outdoor space. Our unique porch enclosures will provide you with the outdoor experience you desire, regardless of the weather! Porch enclosures are a simple way to add beauty and comfort to your outdoor living space.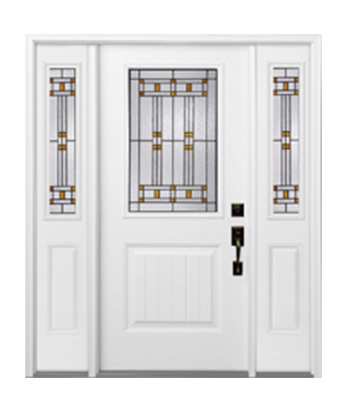 Steel Entry Doors
Designed for enhanced aesthetics and outstanding performance, our steel entry doors are maintenance-free to withstand the most severe weather conditions. Each unit is manufactured with built-in features for maximum energy efficiency. At Atlanta Windows, our steel doors are resistant to sagging, shrinking, warping, and rotting to provide you with beautiful, structurally sound doors that will last for many years.
All of our steel door systems can be custom designed in a large selection of colors as well as panel and glass design options. In addition, they are made of refined steel, so you can rest assured that your home is protected from both fire and home invasions. We can also design them to meet your size specifications and provide you with a solid, secure, and stylish steel entry door.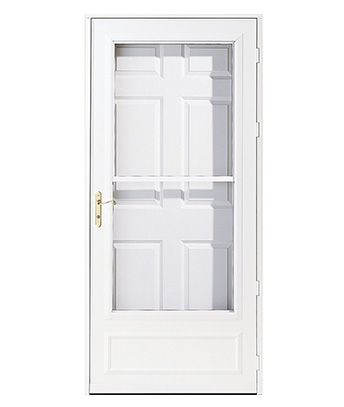 Storm Doors
Storm doors are ideal for those who are looking for added protection from harsh weather conditions while screen doors are a great choice if you are looking for added ventilation. With our ample selection of screen and storm doors in a variety of colors, styles, and screen options, you can create a truly unique and stylish storm door to provide access to your home. Our screen and storm doors are managed to provide you with added security and energy efficiency.
A storm door can provide the finishing touch to any of your exterior doors Toronto, as they are designed to complement your existing entry door as well as the exterior of your home. They can be equipped with either half or full view glass as well as retractable metal or mesh screens and glass that can be switched out as the seasons change. Metal screens are ideal for those homes with pets and children.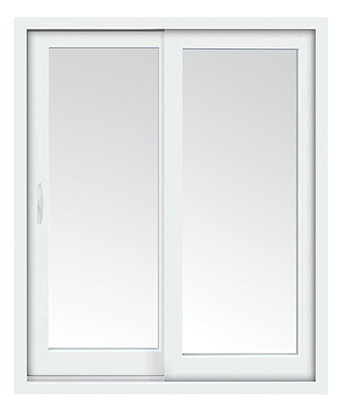 Patio Doors
Our stylish and functional patio doors provide easy access to your deck or patio. We offer the overwhelmingly popular sliding or gliding patio doors as well as French and hinged patio doors. Whatever style you prefer, your new patio door will be sturdy, secure, and elegant. Patio doors are easy to operate, highly energy efficient, and offer you the ability to show off your gorgeous outdoor space.
Sliding vinyl patio doors are designed of insulated glass and frames to provide superior energy efficiency. As such, they are also easy to operate, as they slide smoothly along the track.
French patio doors are an elegant choice, as they are designed similar to entry doors Toronto and can be constructed of fiberglass or steel. Our French patio doors will provide your home with enhanced security and privacy, as they are sturdy and can be equipped with built-in blinds.
Atlant Windows can custom design your patio doors to fit the current opening in your patio entryway to ensure a tight and secure fit.
Testimonials